Paul Ulyssis Lilly b. Feb.03,1889, at Exploits, NF, m. Jul.01,1922, Annie Caroline Gillard, b. Jan.15,1898, at Englee, NF, (daughter of Noah Gillard and Telsie Caroline Compton) d. Apr.21,1994, buried: Anglican Cemetery Lewisporte, NF. Paul died Oct.19, 1971, buried: Auglican Cemetery, Lewisporte, NF.
Children of Paul & Annie Lilly:
1. Harvey Gerald Lilly..........m. Louise Grace Budgell
2. Telsie Mary Lilly..............m. Reginald Thomas Hoover
3. Mabel Dorothy Lilly.........m. Herbert Alton Manuel
4. Neil Robert Lilly...............m. Kate Butt
5. Claude Donald Lilly
6. Marion Kathleen Lilly...... m.(1) Patrick Peters(2) Roy Wheeler (3)Wallace Hoyles
7. Clifford Douglas Lilly........m. (1) Andrea McCrone (2) Audrey Jean Coyne
8. Rita Lillian Staffard Lilly....m. John lester Erskine
---


Passed away during the early hours of October 19,1971 at James Payton Memorial Hospital, Gander. Mr Paul Lilly in his eighty thrid year. He had spent the past two months at the Hospital. Until ten years ago Mr. Lilly was a highly respected resident of Exploits and devoted his time to the welfare of his family and commumity. He will be mised from his home.
He was a veteran of World War 1, and a survivor of the July drive. Left to mourn his sad loss are his wife Annie, (Gillard of Englee) four daughters, Telsie, Mrs. (Rev.) Reginald Hoover Brazil, Mabel Mrs.Herbert Manuel, Gander, Marion Mrs.Patrick Peters, Purcell's Cove, NS., Rita Mrs. John Erskine, Nova Scotia, four son, Harvey, Corner Brook; Neil, Windsor, Ontario; Claude, Gander and Clifford at Toronto; as well as two sister, Mrs. Mary Cottee at Ottawa and Mrs. Mary Pynn at Corner Brook; twenty nine grand children as well as a large number of relative and friends.
The body was brought to St. Paul's Anglican Church here (Lewisporte) on Wednesday morning. The funeral service was conducted the following afternoon by Rev. C. Fifield assisted by Rev. W.H.B. Gill from Pouch Cove,NF.
Members of the Canadian Legion acted as pallbearers, Interment was at the Anglican Cemetery.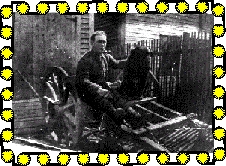 This is the three Lighthouses that Paul Lilly looked after. (Painting by Cliff Lilly)
Lower Sandy Point Grassy Island Cabbage Harbour Head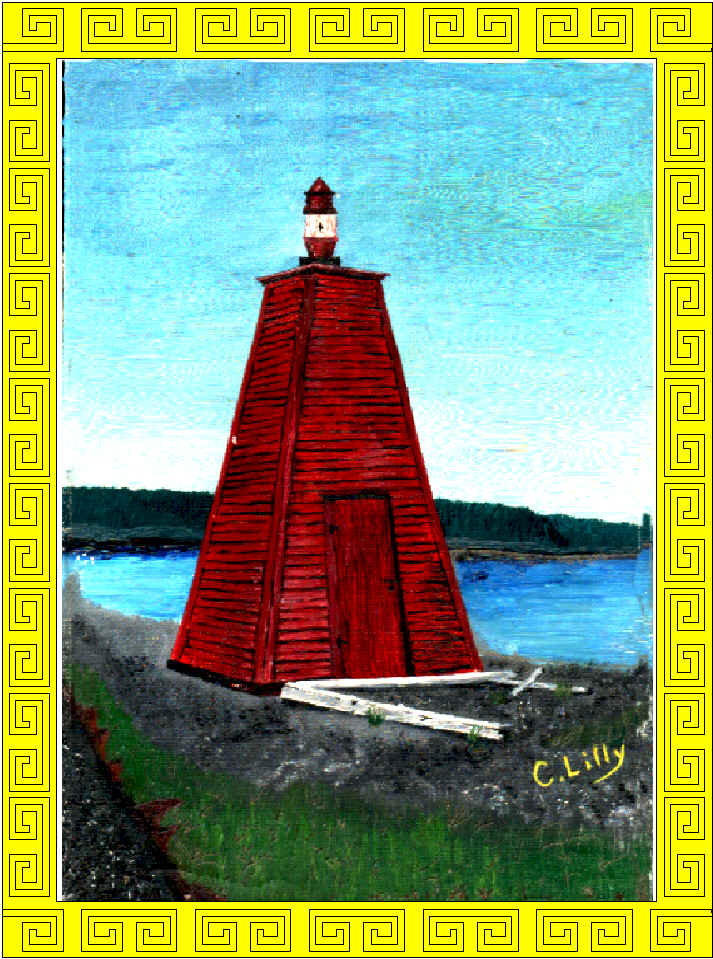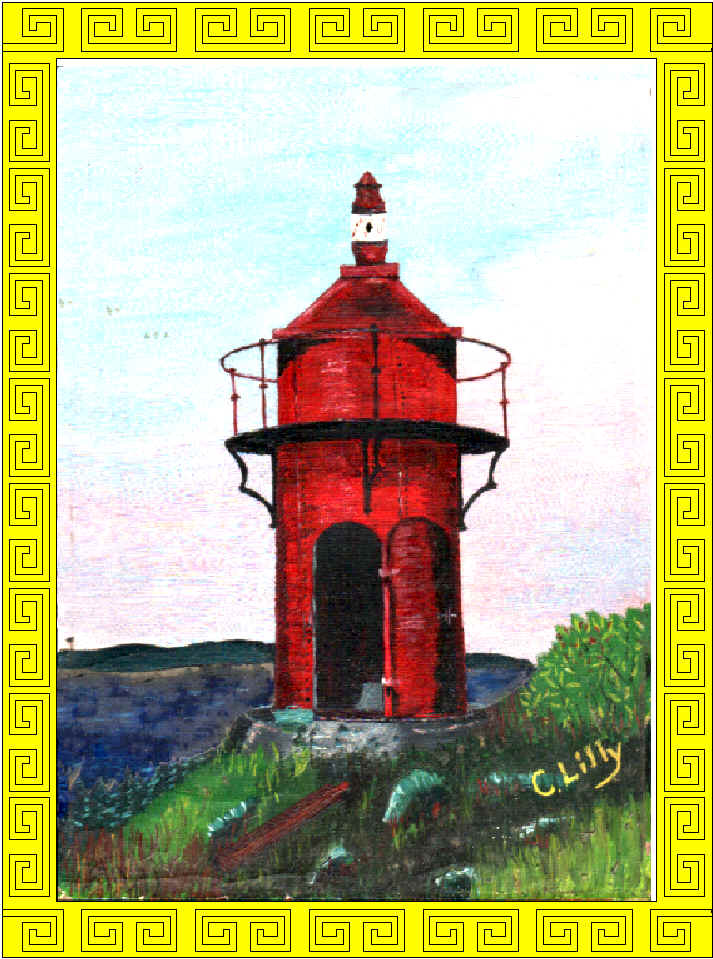 Researched; Designed; and Posted by Cliff Lilly Little Burnt Bay, NF. A0G 3B0
No Part of this page should be used other then for personal use ___Thank You___